Cleanroom Courses at the
University of Florida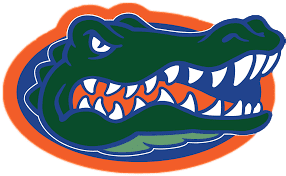 Learn About Our Cleanroom Courses
ASE is a proud instructor for the University of Florida in Gainesville.  David was invited to become an instructor as part of the University and Biotility's partnership –  being the resident expert in his industry as it relates to Cleanroom HVAC Design Concepts for Pharmaceutical Compounding.  See below the topics taught and discussed during his lectures as is advertised to the student body.
Biotility @ the University of Florida
David is a member of Biotility, a Gainesville based organization committed to providing the proper training to biotech industry professionals, researchers, and students.  They provide short courses at UF to expand and deepen knowledge of the biotech industries.
Click on the link below to register today!
HVAC Cleanroom Design Concepts for Pharmaceutical Compounding
COURSE DESCRIPTION
Taught by an expert in cleanroom design, this course will focus on the revised standards governing pharmaceutical compounding facilities set forth by the United States Pharmacopeia. A new standard focused on hazardous compounding (USP 800) will be introduced on December 1, 2019. The introduction of this new standard will be accompanied by revisions to the existing standards USP 797 and USP 795. We will have an interactive discussion about Common Design/Maintenance Issues which will allow the attendees to discuss their specific challenges.  Attendees are encouraged to email any specific topics that they would like to see addressed.
Topics covered in this lecture and discussion-based course include, but are not limited to, the following:
USP 800 (Hazardous) requirements
Existing and proposed USP 797 (Sterile) requirements
USP 795 (Non-Sterile) requirements
Solutions to handling the humidity issues that are very common in these rooms
Common design and maintenance issues
Registrants are encouraged to email any specific topics that they would like to see addressed to Tammy Mandell: tmandell@cerhb.ufl.edu.
The Course will be offered on the following date:
Postponed Until Further Notice