San Jose & San Diego, California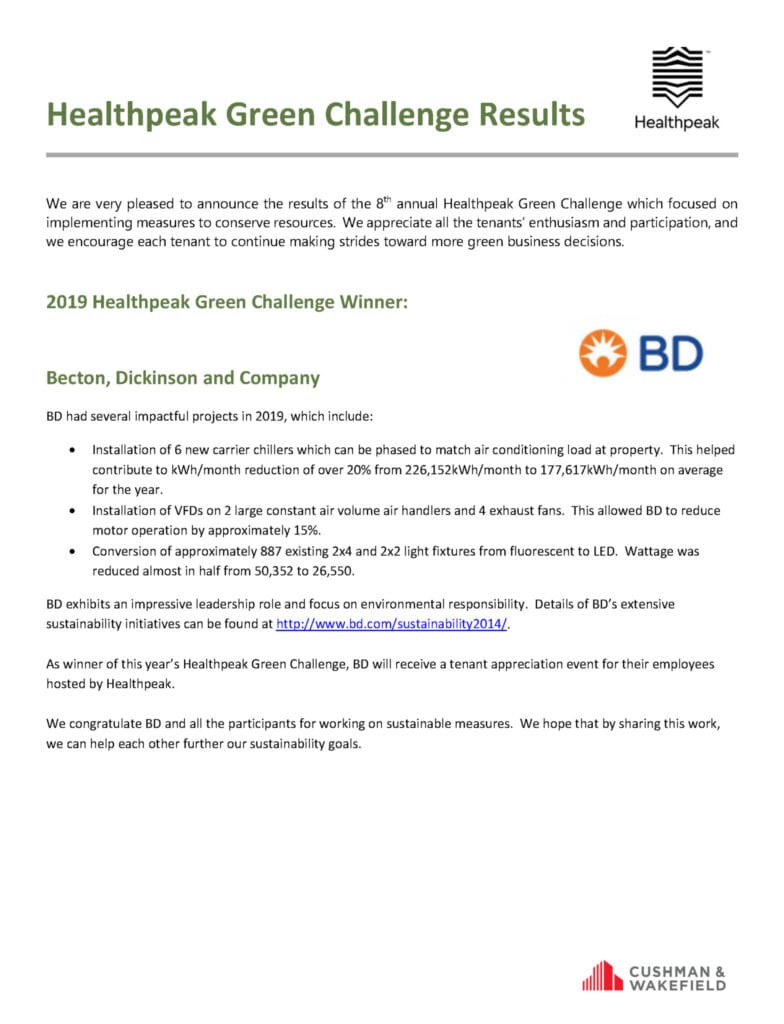 BD Biosciences is a cGMP facility that manufactures Clinical Research Instruments and Reagents for the BioTech Industry.
ASE was engaged to provide an energy study for two facilities for BD Biosciences in California in an effort to identify energy conservation measures for the facility to reduce energy consumption. ASE delivered the report with recommendations for both facilities in the summer of 2018.
BD was the 2019 Recipient of the Healthpeak Green Challenge Prize due to implementing the energy conservation measures recommended by ASE.